HIS R7 260X iCooler 2GB GDDR5 PCI-E DLDVI-D+DLDVI-I/DP/HDMI

Product Code
H260XFN2GD
EAN Code
489 51390 0960 6
Cooler
iCooler
GPU
R7 260X
Core Clock
Up to 1000 MHz
Memory Clock
Up to 5000 MHz
Memory Size
2048 MB
Memory Type
GDDR5
Memory Interface
128 bit
Interface
PCI Express x16 (PCI Express 3.0)
Card Dimension
18.2 x 12.5 x 4 cm
Box Dimension
28.3 x 17.5 x 6.5 cm
Box Weight
0.8 kg
Availability
HIS R7 260X iCooler 2GB features iCooler is quieter and user-friendly iTurbo.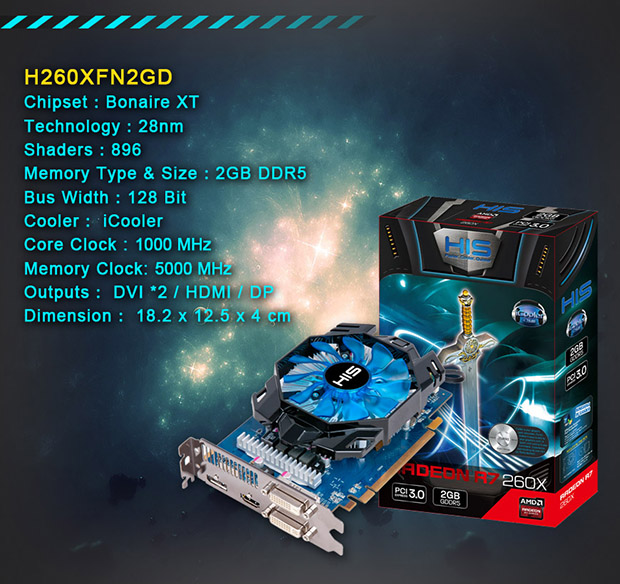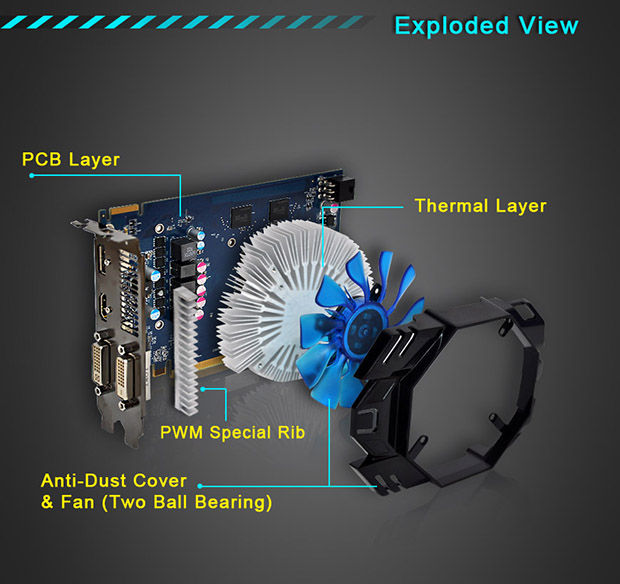 iCooler is Quiet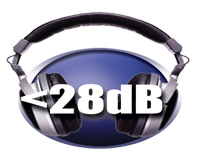 The card is equipped with iCooler, making it extremely quiet and noise level is less than 28dB. You feel the quietness when viewing photos, browsing webs, checking your email and playing movies in UVD mode.
Long Lasting Design: Safer, Last Longer!


Enhances stability in critical gaming situations!
HIS cards are engineered with the highest standard of safety, preventing them any potential damages. Full Solid State Capacitors ensures the best power quality and enhances the card's stability in critical gaming situations!
Built for Crossfire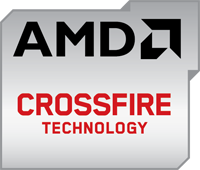 CrossFireX Ready!
The card's is armed with Crossfire Connector, ready for CrossFire & strengthened performance!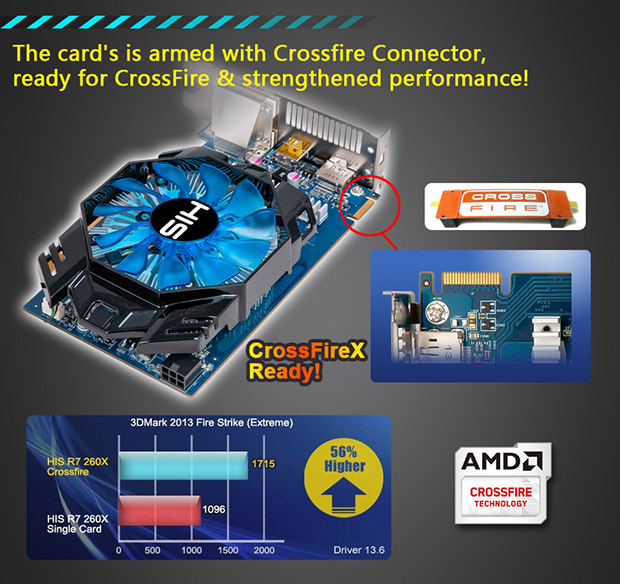 New Technology, New Experiences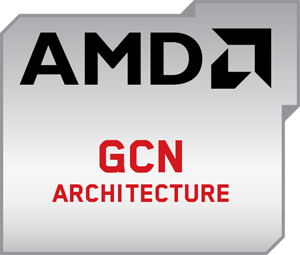 GCN
With AMD 2nd generation GCN technology, the card optimizes DirectX® 12 gaming performance automatically up to 2.5 times faster! It also offers up to 4.5x compute performance and up to 95% lower GPU Idle Power Consumption!
Apps Faster & Smoother!
The card enables a "quality graphics" experience on everyday applications, giving huge performance boosts on image processing, file compression, media converter apps, and a lot more!

• Adobe Photoshop CS6
• Corel Winzip 16.5
• Musemage
• Handbrake
• MotionDSP Vreveal
• GIMP
• Cyberlink Power Director
• ArcSoft Media Converter
AMD TrueAudio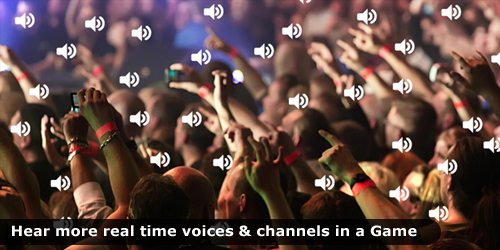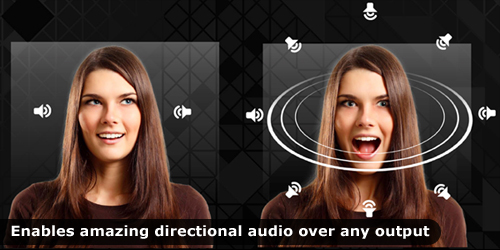 AMD Eyefinity
Set up Eyefinity on 3 displays with No ACTIVE DisplayPort Adapter is needed.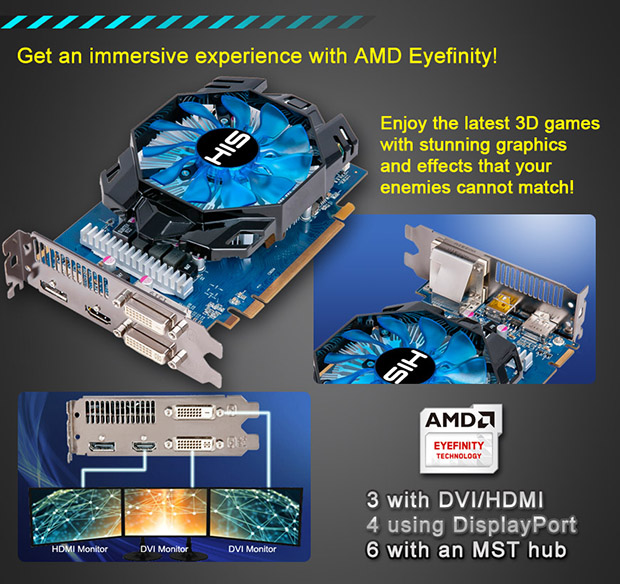 PCI-e 3.0 Support


Armed with the latest PCI-e 3.0 bus design maximizes performance by delivering double bandwidth per lane of PCI-e 2.x. Paired the card with the latest platforms and get the ultimate performance!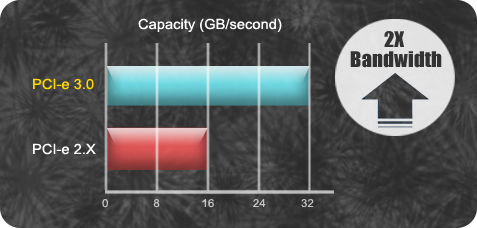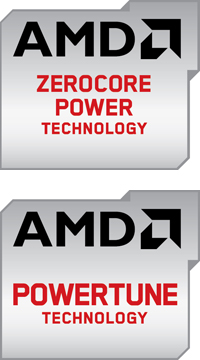 More Graphics, Less Power!
The new architecture of the card gets more usable processing power for your money, enabling better frame rates in the latest games at high resolutions. In addition, with AMD ZeroCore Power & AMD PowerTune technologies, you can optimize the balance between performance and power consumption of your system by adjusting the engine clock during runtime of the card. Manage the power and keep your wallet loaded!

See More, Enjoy More!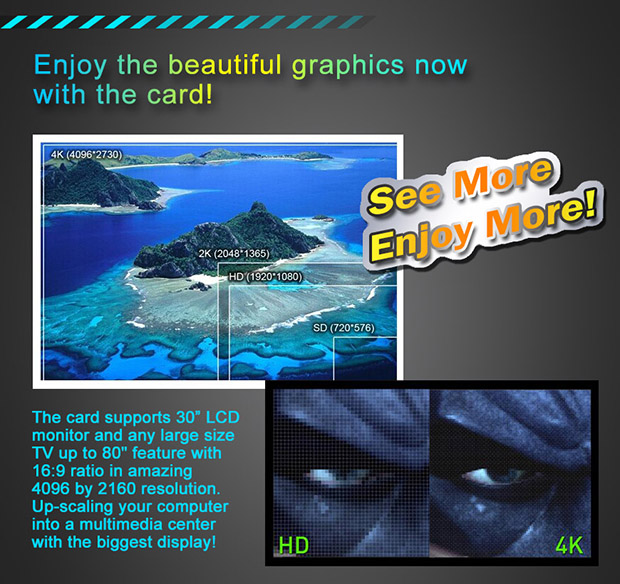 The card supports 30" LCD monitor and any large size TV up to 80" feature with 16:9 ratio in amazing 4096 by 2160 resolution. Up-scaling your computer into a multimedia center with the biggest display!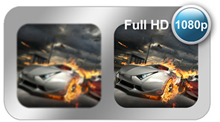 Enjoy HD Beauty
With Full HD 1080p support, the card delivers high quality 1920X1080 graphics, enabling seamless full-screen video playback. See HD, hear HD and feel HD - Enjoy the beautiful graphics now with the card!

Enjoy Copy Protected Movies
The card is HDCP complaint, enabling users to play copy-protected content, such as commercial DVD movies.

Enjoy True to Life Graphics
ULTRA HD videos have resolution four times that of current HD videos, meaning images too clear that may deceive your eyes! With the card, you are set for getting the movie theater experience to your home. You may be able to watch a video shooting the Eiffel tower and zoom it in to see your friend's face clearly from the top! Get your eyes impressed and enjoy mind-blowing graphics with extreme clarity, depth and texture!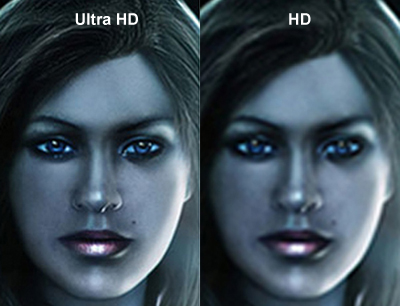 See More, Win More!
The card is capable to turn your computer into a super gaming machine. Enjoy the latest 3D games with stunning graphics and effects that your enemies cannot match! Get an immersive experience with AMD Eyefinity!
Expand your game across up to 3 displays while your opponents have one monitor. Along with all-new support for stereo 3D, universal bezel compensation and brand new display configurations, take the unfair advantage over your opponent and win more with the surround sight

View More, Work Better
Having one dedicated screen just for twitter or Facebook and a second for outlook is not a dream anymore. The card features a DisplayPort for enhanced workspace flexibility. You can easily connect to the 27" Apple LED Cinema Displays with the DisplayPort. The dual-link DVI port allows you connect to a 30" DVI display up to 2560x1600. Resolution can even reach 4096x2160 with HDMI® , good for TV up to 80"!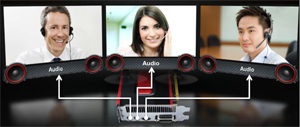 Hear Better in Video Conference
Most GPUs today support only one audio stream at a time. The card, however, has Discrete Digital Multi-Point Audio that can simultaneously output multiple, independent audio streams. Audio seamlessly follows the video, providing affordable multi-display, multi-audio conferencing for consumers!
HIS PRODUCTS ADVANTAGE
HIS delivers Faster, Cooler, Quieter plus the best quality product!
Professional customer service and technical support
What's in the box
HIS Graphics Card
Install CD with Multilingual User Guide
Quick Installation Guide
HIS Power Up Label
Model Name

HIS R7 260X iCooler 2GB GDDR5 PCI-E DLDVI-D+DLDVI-I/DP/HDMI
Chipset
AMD Radeon R7 260X

Memory Size

2048 MB

Memory Type
GDDR5
Core Clock

Up to 1000 MHz

Memory Clock

Up to 5 Gbps
Memory Interface

128 bit

Power Supply
Requirement
500W (or greater) power supply with one 75W 6-pin PCI Express power connector recommended
600W power supply (or greater) with two 75W 6-pin PCI Express power connectors recommended for AMD CrossFire™ technology.
Max. Resolution
(per Display)

DisplayPort 1.2 - 4096x2160
HDMI - 4096x2160
Dual-link DVI with HDCP - 2560x1600

Interface
PCI Express 3.0 x16

Outputs
DLDVI-D + DLDVI-I + DisplayPort+ HDMI
System Requirements
PCI Express® based PC is required with one X16 lane graphics slot available on the motherboard
500W (or greater) power supply with one 75W 6-pin PCI Express power connector recommended
600W power supply (or greater) with two 75W 6-pin PCI Express power connectors recommended for AMD CrossFire™ technology in dual mode.
NOTE: Minimum recommended system power supply wattage is based on the specific graphics card and the typical power requirements of other system components. Your system may require more or less power. OEM and other pre-assembled PCs may have different power requirements.
The operation of AMD CrossFire™ technology in dual mode requires a second AMD Radeon™ R7 260X graphics card and an AMD CrossFire™ Ready motherboard.
Minimum 4GB of system memory
8GB (or more) system memory recommended for AMD CrossFire™ technology
Installation software may require DVD-ROM drive. Latest AMD Catalyst™ software also available at www.amd.com/catalyst
Blu-ray™ playback requires Blu-ray drive
Windows® 7 or Windows® 8 operating system. 64-bit operating system highly recommended.
Use of 3 or more displays with AMD Eyefinity technology requires a DisplayPort-capable panel or an AMD Eyefinity validated dongle. See http://www.amd.com/EyefinityDongles for a list of validated DisplayPort dongles.

Post your comment
Comments will be reviewed by the editors before being published, mainly to ensure that spam and irrelevant material are not published . Please feel free to comment!
We strongly encourage you to use your real name. E-mail addresses are required in case we need to follow up with you directly. We won't publish your e-mail address unless you request.





HIS has won over 1700 awards with AMD graphic solutions from major media worldwide.

"For the most part, the card would be best paired at 1680 x 1050 with games running medium to high in-game settings. At this level, you should find yourself with a solid gaming experience that will be nice and smooth. For the price point, this is a decent level to be gaming at."

TweakTown – Editor' s Choice Award, Rating 90% out of 100%

"The HIS Radeon R7 260X iCooler offers 2 GB GDDR5 memory at a low price of $130 US and has performance for smooth 1080P gaming.The HIS Radeon R7 260X iCooler we were shipped features the iCooler heatsink cooler which delivers much better cooling and stability over the reference model. This coupled with a custom designed PCB which improves overall stability and power rating of the board.

The Radeon R7 260X features a single CrossFire connectors which allow multi-GPU functionality with upto two R7 260X graphic cards. CrossFireX mode allows for faster performance without spending more on a faster card.

For cooling, the HIS Radeon R7 260X iCooler uses a toned down cooler from the IceQ X2 variant to reduce cost that don't get much loud under load staying at a decent 28dB and are specifically designed to push handful of air into the heatsink so that the card stays cool even under massive loads and overclocked conditions. The Q&C 11 fan blades increases air velocity make cooling more efficiently while keeping noise level at minimum."

WCCFtech - Scored 7.6 out of 10


Pros
- Silent work
- Good performance/price ratio
- Reasonable price
- Runs cool
- Good overclocking
"The HIS iCooler series graphics run cool and quiet which is all we could hope to expect from a graphics card with this type of cooling. Also, the R7 250X and 260X cards from the iCooler series are showing a good culture of work. We had no problems with stability or temperatures on both of the reviewed graphics cards.
Looking at the performance, we have to consider the graphics cards' price. In this case some gamers would say that these cards are slow. On the other hand, it is hard to find faster graphics cards in similar price.
All who decide to pick these cards for daily work and casual gaming will not be disappointed. Considering that the most popular monitors are still offering a 1080p screen resolution, then these cards should be a good enough, inexpensive option."
Funkykit - Scored 8 Out of 10 - Value Award

"Pros:
• Small form design
• Cool and quiet
• Good gaming value for the 260X

Both cards run very cool and quiet, while being frugal with power requirements, and could suit anyone looking for an affordable upgrade without having to overhaul a system or splurge for a new power supply. We typically see very good cooler designs from HIS, and these two cards are no different. Posting load temperatures up to the mid-60s Celcius on the 260X, and only 59°C on the 250X, it's great to see such cool running cards here. The 250X in particular would be well suited to an HTPC setup. It's got strong performance, but not the unequivocal king of the hill in its price range."

Pureoverclock - Good Hardware Award


"This is essentially a re-brand of the HD 7790. HIS works their magic on the reference based card by putting on their latest iCooler to help keep the card much quieter and cooler than the reference model. This is the "iCooler" version of the R7 260X, so HIS has put their all aluminum cooler with what looks like a 100 mm fan to help keep the card cool and quiet (SPOILER ALERT: they succeeded!). The card optimizes DirectX® 11.2 gaming performance automatically up to 2.5 times faster! It also offers up to 4.5x compute performance and up to 95% lower GPU Idle Power Consumption! iCooler is Quiet – The card is equipped with iCooler, making it extremely quiet and noise level is less than 28dB. You feel the quietness when viewing photos, browsing webs, checking your email and playing movies in UVD mode."
Overclockers.com "Approved"
"HIS offers a fun graphics card for not a lot of money. Over a 260 I'd take a 260X model anytime, any day. The extra shader processors and 2GB of memory bring in a good deal of value to the product. The 260 is priced fairly, expect 90 to 100 EURO incl VAT. I stated this in the reference review already, we feel that both the R7-260 and 260X could have been a notch faster as they lack just that little punch to fully qualify as a 1080P gaming card. Overall though these are really handy cards to play simple games and excellent cards for an HTPC. Kick in an extra few tenners and you'll notice there are much better alternatives available when it comes to performance though. The HIS Radeon R7 260X iCooler is a very decent and okay product, decent card for the money decent in performance. Overall we can recommend it as an entry level gaming product that offers value for money."
Guru3D

"The cooling system is much more compact and succeeds to provide great cooling to the GPU and surroundings by using a single fan with 11 blades. During our noise reading tests, we were able to control the speed of the fan via software.
With the HIS 260X iCooler, we could say that many games can be playable at full detail levels while using the 1680x1050 resolution.
From our last 260X review, the prices came down quite a bit, considering that the R7 260X iPower IceQ X2 had an initial price of 144 Euros and now can be found in stores for about 109 Euros. As expected, the HIS Radeon R7 260X iCooler is available for less and to be more exact for about 101 Euros, which makes it quite affordable when taking the overclocking potential into account."
Madshrimps.be - Recommended Value Product

Back