STORMRISE

Experience DirectX® 10.1 with advanced gaming performance and superior visual realism.

Delve into the terrifying unknown as you and other Stalker groups assault packs of mutants, thugs, and zombies in a struggle to gain control of the barren wasteland. As the lone Stalker, you must endure the intense, chilling atmosphere as you help various warring factions secure vital positions and knowledge en route to the nightmarish core of the Zone itself: Chernobyl. Join a faction, control territories, and move forward in this strange and deadly world. All the while, enjoy the unparalleled DirectX® 10.1 image quality and blindingly fast performance that only comes with HIS RadeonTM HD 4000 series premium graphics.
Accelerate your reality and command the conflict on every level
In StormriseTM, choose between commanding the crisp military precision of the Echelon or the brutal efficiency and innate abilities of the Sai. Fight for survival and show the enemy who's boss.
Experince the stunning visual gaming performance of ATI RadeonTM HD 4850 Premium graphics:
Immerse yourself in the latest features and superior technology of advanced HD gaming with enhanced anti-aliasing and support for Microsoft® DirectX® 10.1.
Pump up the intensity and demand the best from the WHIP SELECTTM intuitive next-generation controls.
Coordinate your forces to bring the battle to the enemy in the perfect campaign on land, in the air, and even underground. Brave the storm and rise above.
Learn more about ATI RadeonTM HD 4800 Series Premium graphics at:
© 2009 Advanced Micro Devices, Inc. All rights reserved. AMD, the AMD Arrow logo, ATI, the ATI logo, Radeon, and combinations thereof are trademarks of Advanced Micro Devices, Inc. SEGA, the SEGA logo, and Stormrise are registered trademarks or trademarks of SEGA Corporation. The Creative Assembly is a trademark of The Creative Assembly Limited. All rights reserved. Developed by The Creative Assembly Limited. Published by SEGA. Microsoft and DirectX are registered trademarks of Microsoft Corporation in the US and/or other countries. Other trademarks are for informational purposes only and may be trademarks of their respective owners.
---
DirectX 10.1 - Faster game performance on HIS RadeonTM graphics

Performance Benchmark of Stormrise in ATI Radeon 4870X2
Faster Gaming Performance!
Up to 30% performance improvements with DirectX 10.1
From 30% to 200% performance lead over competition
Up to 2x Crossfire Scaling, up to 3x with more than two GPUs
---
Superior image quality by adding more visual realism at playable frame rates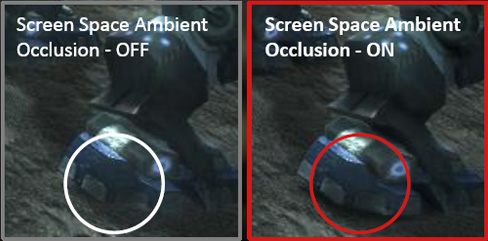 " Turn on the Screen Space Ambient Occlusion in Stormrise, solely in DirectX10.1 Gaming Environment"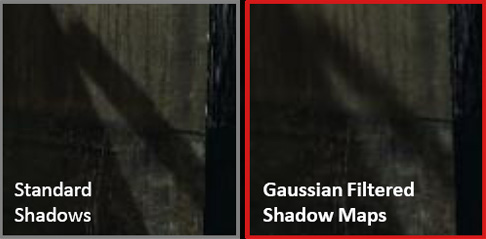 " Gaussian Filtered Shadow Maps smoothen the shadows rendering that don't flicker when the camera moves."
---
Experience the DirectX 10.1 Difference - 25% Average Performance Improvement

---
Other Advantages
Take advantage of an innovative new approach to SSAO

Accelerates shadow map sampling through ShaderModel 4.1

Superior image quality by adding more visual realism at playable frame rates
---
Post your comment
Comments will be reviewed by the editors before being published, mainly to ensure that spam and irrelevant material are not published . Please feel free to comment!
We strongly encourage you to use your real name. E-mail addresses are required in case we need to follow up with you directly. We won't publish your e-mail address unless you request.

Back