How'd Multi-view II better your life ?
Apr 21 2010
Today, HIS is proud to introduce to you the brand new Multi-View II USB Display Adapter,
with enhanced functionality and contemporary product design!

And we are excited to share with you how the HIS Multi-View II Adapter benefits everyone!

Just simply write that on our EVENT WALL and just tell us how Multi-view II would better your life!!!

Who has the Best entry (3 winners), will convince us to reward you a Multi-view Adapter with full packing!



Usage:

USB Docking Stations - universal docking stations connect to any laptop via USB, opening up new peripheral possibilities for notebooks and netbooks
USB Monitors - easily expand your computer desktop space by adding additional monitors through USB and without the need for an expensive discrete graphics card
USB Projectors - quickly set up and connect to a meeting room projector through a simple USB or Wireless USB connection
USB Graphics Adapters - turn any analog or DVI monitor into a USB monitor

Supported Operating Systems:

* Microsoft Windows Vista (32-Bit and 64-Bit), including Vista Aero 3D support
* Microsoft Windows 7 (32-Bit and 64-Bit)*
* Microsoft Windows XP SP3
* Microsoft Window 2000 SP4
* Apple Mac OS X 10.4/10.5 (Intel-based Apple Computers)
HIS Office Mar 18 2010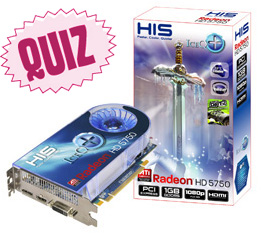 [Update 18/3/2010]
HIS is pleased to announce the 3 lucky winners our HIS 5750 IceQ+Round-Table Gamer Quiz, held from Jan 23 to Feb 23, 2010. The contest has been very successful event which draw thousands of participants. Prizes included 3 HIS 5750 IceQ+ 1GB GDDR5. The correct answers to the quiz are as follows:
1. How many awards have HIS won from major media worldwide since establishment?
a) Over 1000
2. What's the key advantage of IceQ cooling technology?
d) All of the above
3. How many displays can ATI Eyefinity-complaint graphics card run at the same time?
d) All of the above
(Yes...we know it's tricky)
4. What's the major features and benefits of DirectX 11?
d) All of the above
5. Which is the fastest graphics card on planet?
a) HD 5970
A lot of you managed to get the answer right and we are having a hard time picking the winners. Here is the winner list you long for. Congraulation!
Prize will be delivered shortly after delivery information is verified. Winners are urged to reply to the notification immediately with delivery information to iceq_quiz@hightech.com.hk. Prizes will be held until April 30, 2010, after which a new winner will be chosen if no response is received.
Thank you again for your participation in the Round-Table Gamer Quiz!
[Update 23/2/2010]
The contest submission period is now closed. We would like to thank for thousands who have entered proposals! Over the next week we will be reviewing the submission, putting together the correct submission and proceed to lucky draw. Thanks again for your support!

HIS Office Feb 25 2010
Feb 25 2010
HIS Office Jul 2 2009

HIS Office May 25 2009
HIS Office Apr 28 2009
Hong Kong - Apr 28, 2009 - Hightech Information System (HIS) today unveils the HIS HD 4770 512MB(128bit) GDDR5 PCIe, proofing that high performance gaming and price can co-exist without compromise.
HIS technology Dec 15 2008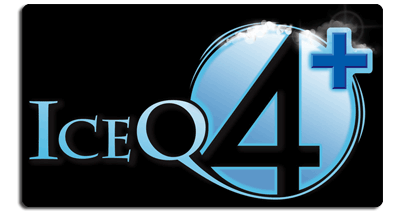 " With IceQ 4+, we have redesigned the heat distribution mechanism itself. Utilising a brand new 8mm heatpipe design means we have increased the thermal transfer capacity by 60% over the previous IceQ 4 design "
" HIS delivers gamers a triple-advantage of faster, cooler and quieter in-game performance! ".
HIS Office Dec 4 2008
HIS technology Nov 7 2008
The World's Fastest HD4850 - HIS HD4850 IceQ 4 TurboX

"HD 4850 IceQ 4 Turbo X posting significantly faster scores than the standard HD 4850 and the GeForce 9800 GTX+" - Hardwarezone.com