HIS Turbo Charger - QC 2.0 (US Type)

Product Code: H1U001US

EAN Code: 4895139010053

Product Dimension: 6.6 x 4.2 x 2.2cm

Giftbox Dimension: 19.2 x 10.3 x 2.5cm

Weight: 0.07kg
HIS Turbo Charger is powered by Qualcomm Quick Charge 2.0 Technology. It helps you to save 75% charging time than conventional chargers. Once you get it, you can enjoy less time charging; more time for doing. Whether you rely on your device for productivity, communication, or entertainment; HIS Turbo charger lets your power through your day without delays. It is a must have item for all business travelers and travel lovers.

What is Qualcomm Quick Charge 2.0 Technology? Know more from here...
Features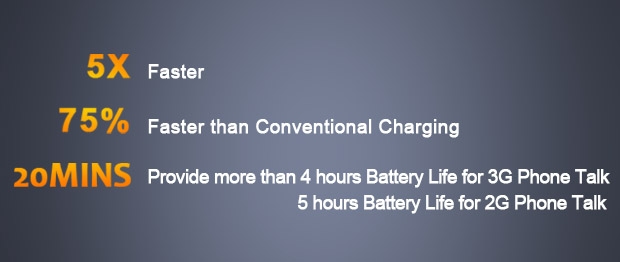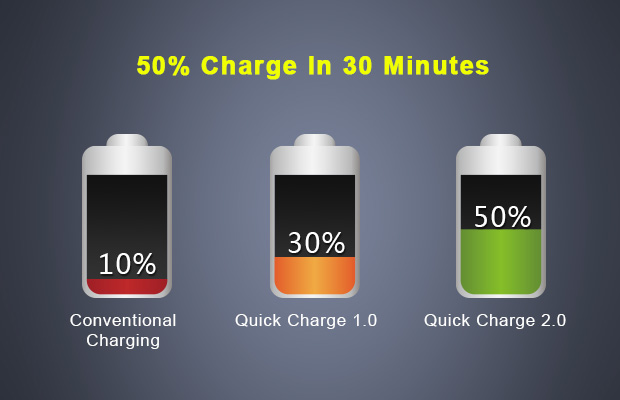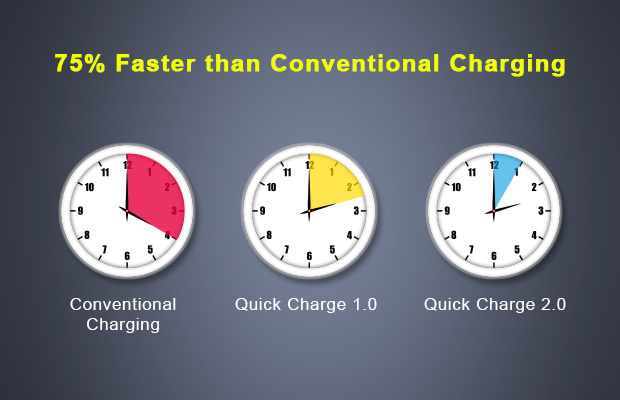 HIS Turbo Charger is powered by Qualcomm Quick Charge 2.0 Technology
HIS Quick Charging feature work for below Smartphones and Tablets equipped with Qualcomm Snapdragon 800 series chipset :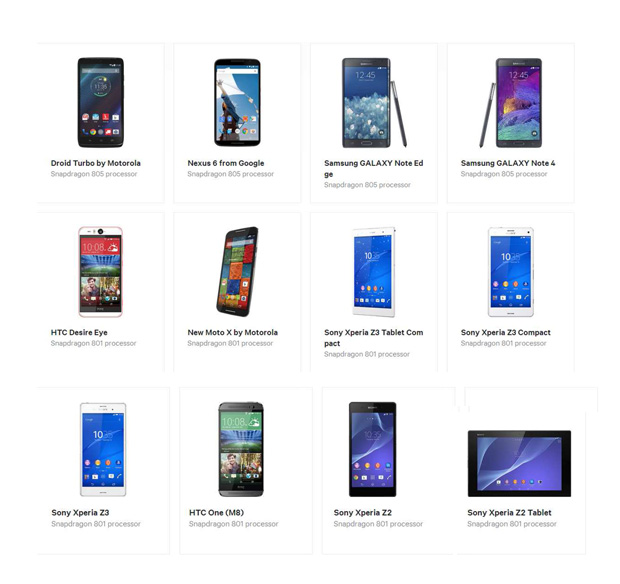 Mobile Phone :
Samsung GALAXY Note Edge, Samsung GALAXY Note 4, Samsung GALAXY S4 (Japan), Xiaomi Mi3, Xiaomi Mi4, Sony Xperia Z3 Compact, Sony Xperia Z3, Sony Xperia Z2, New Moto X by Motorola, Droid Turbo by Motorola, Moto Maxx, Google Nexus 6, HTC Butterfly 2, HTC Desire EYE, HTC One (M8), HTC One remix, Fujitsu Arrows NX, Sharp AQUOS Zeta

Tablets :
Sony Xperia Z3 Tablet Compact,
Sony Xperia Z2 Tablet
Sharp Aquos Tab
Qualcomm Quick Charge 2.0 can save 75% time to charge up mobile phone and mobile phone compared to non QC2.0 standard USB charger.
Compatibility: 1 charging USB port
Configuration: Single USB Detachable
Output: 5V/2.1A 9V/2A 12V/1.5A
Connector: USB
February 18th, 2015 at 01:35 am
By Peter Enge
People who have heard about Qualcomm Quick Charge 2.0 ask: "Where can I buy a charger that's quick charge 2.0 compatible for my new note 3 and HTC One?" (http://www.slashgear.com/qualcomm-quick-charge-2-0-revealed-power-up-quick-20270356/). The answer is the HIS Turbo Charger - QC 2.0 (the "Turbo Charger").
Today's chargers can only send around 9 watts of energy down the cable. But the Qualcomm QC2 can ramp up to 60W to the charging device, at nearly 7X the power. Essentially the Turbo Charger takes less time 30 minutes to add 60% battery life on the smartphone, phablet or tablet with a large 3300 mAh battery. As new smartphones and tablets are released with Qualcomm chipsets, more can be charged at 75% faster than conventional charging. For 20Mins of charging with the Turbo Charger, you get over 4 hours of battery on a 3G phone talk time and over 5 hours on 2G phone talk time.
Qualcomm has designed QC 2.0 to operate safely with legacy adapters and legacy phones. This means if you have this Turbo Charger and plug it into a non-supported phone, you won't "smoke" it. Conversely, if you have a QC2 enabled phone but lost your QC2 adapter, you can still charge it with an old charger - but of course, not as quickly as you could with the QC2 charger. It solves the usual phone problem of long charging times. With the Turbo Charger, you'll be charging up to 75% faster than the competition. This means that if you've charging your phone (with QC2 technology inside) at the same time as your buddy's, you'll be going up to 75% faster than your buddy. How's that for bragging rights.
In January 2015, Qualcomm's webpage https://www.qualcomm.com/products/snapdragon/quick-charge indicates that there are already 112 smartphones and 24 tablets embedded with this QC2 chipset. Smartphone manufacturers include ZTE, Asus, Sony, Amazon, LG, Vertu, Blackberry, Motorola, HTC, ZTE, Nokia, Google, Alcatel, Sharp, Kyocera, BLU, OnePlus, Pantech, Samsung, and Xiaomi. Tablet manufacturers include Amazon, Asus, Google, HP, Lenova, LG, Nokia, Samsung, and Sony. The OS includes Android, Blackberry, Fire, and Windows Phone. On my next smartphone purchase, I'll definitely look for the brand with QC2. Xiaomi's Mi4 uses this Qualcomm Snapdragon power management chipset and has the same and feel of iPhone6 with an Android O/S.
The Turbo Charger is the answer to turbo charging all mobile devices. I was truly impressed when I read further on http://www.hisdigital.com/ca/product2-868.shtml.
Post your comment
Comments will be reviewed by the editors before being published, mainly to ensure that spam and irrelevant material are not published . Please feel free to comment!
We strongly encourage you to use your real name. E-mail addresses are required in case we need to follow up with you directly. We won't publish your e-mail address unless you request.

Inapoi