HIS Turbo Charger - QC 2.0 (EU Type)

Product Code: H1U001EU

EAN Code: 4895139010046

Product Dimension: 6.6 x 4.2 x 2.2cm

Giftbox Dimension: 19.2 x 10.3 x 2.5cm

Weight: 0.07kg
HIS Turbo Charger is powered by Qualcomm Quick Charge 2.0 Technology. It helps you to save 75% charging time than conventional chargers. Once you get it, you can enjoy less time charging; more time for doing. Whether you rely on your device for productivity, communication, or entertainment; HIS Turbo charger lets your power through your day without delays. It is a must have item for all business travelers and travel lovers.

What is Qualcomm Quick Charge 2.0 Technology? Know more from here...
Features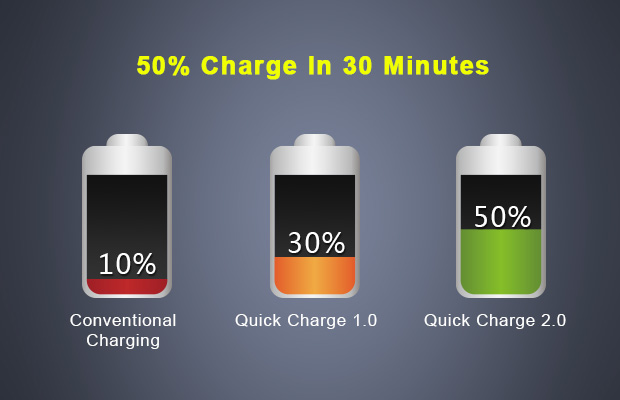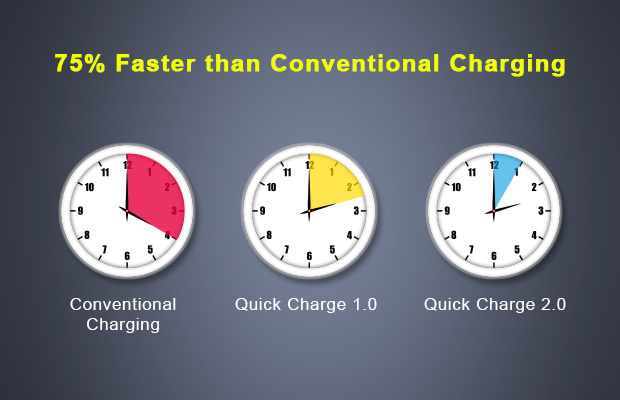 HIS Turbo Charger is powered by Qualcomm Quick Charge 2.0 Technology
HIS Quick Charging feature work for below Smartphones and Tablets equipped with Qualcomm Snapdragon 800 series chipset :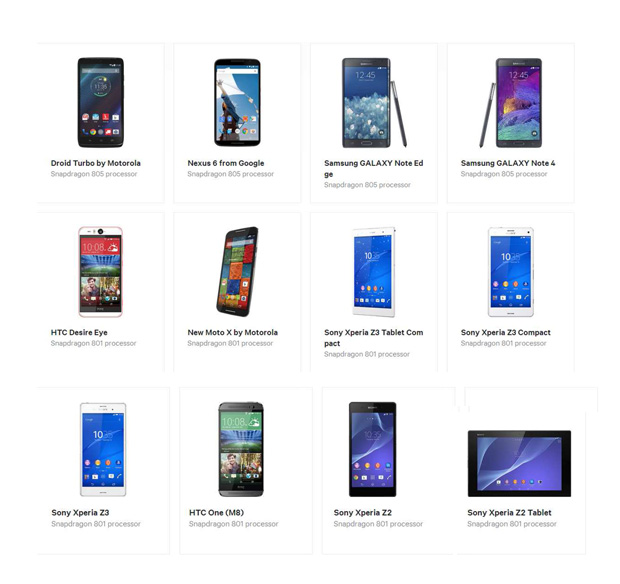 Mobile Phone :
Samsung GALAXY Note Edge, Samsung GALAXY Note 4, Samsung GALAXY S4 (Japan), Xiaomi Mi3, Xiaomi Mi4, Sony Xperia Z3 Compact, Sony Xperia Z3, Sony Xperia Z2, New Moto X by Motorola, Droid Turbo by Motorola, Moto Maxx, Google Nexus 6, HTC Butterfly 2, HTC Desire EYE, HTC One (M8), HTC One remix, Fujitsu Arrows NX, Sharp AQUOS Zeta

Tablets :
Sony Xperia Z3 Tablet Compact,
Sony Xperia Z2 Tablet
Sharp Aquos Tab
Qualcomm Quick Charge 2.0 can save 75% time to charge up mobile phone and mobile phone compared to non QC2.0 standard USB charger.
Compatibility: 1 charging USB port
Configuration: Single USB Detachable
Output: 5V/2.1A 9V/2A 12V/1.5A
Connector: USB
January 2th, 2015 at 08:03 pm
By Niclas R.
This small and handy USB charger easily fits in your pocket or briefcase and charges your USB devices faster than ever. This is especially important for tablets and Ipads, which have a high power charger. I tried it with my Samsung Galaxy S4 and the MusiX Air Water Resistant Wireless Bluetooth Speaker. Charges my Galaxy in about 2-3h. Comes with a standard USB to micro USB cable.
Post your comment
Comments will be reviewed by the editors before being published, mainly to ensure that spam and irrelevant material are not published . Please feel free to comment!
We strongly encourage you to use your real name. E-mail addresses are required in case we need to follow up with you directly. We won't publish your e-mail address unless you request.





HIS has won over 1700 awards with AMD graphic solutions from major media worldwide.

Zurück