HIS HD 4850 IceQ 4 Turbo 512MB (256bit) GDDR3 PCIe

Référence
H485QT512P
Code EAN
4895139001013
Refroidissement
IceQ 4
GPU
4850
Fréquence GPU
650 MHz
Fréquence mémoire
2000 MHz
Capacité mémoire
512 MB
Type de mémoire
GDDR3
Interface mémoire
256 bit
Interface
PCI Express x16 (PCI Express 2.0)
Dimensions de la carte
12.5 x 24.6 x 4 cm
Dimensions du la boite
34.5 x 21.5 x 5.5 cm
Poids de la boite
1.23 kg
Availability
Available
September 1th, 2010 at 06:54 am
By Scott Honyoust
Bought this last year and it has been just an awesome card,upgraded from a 4650 and the performance jump was again awesome.Plays all my games on max settings.Wish I could find another to CrossFire them.
April 7th, 2010 at 08:48 pm
By Yan Arvin
CRAZY CARD!!!
I bought this card last year and still impressed with the performance. I played CoD Modern Warfare 2 with all settings maxed, and I put 95% fan speed, my 4850 not even 'warm'!! 4 thumbs up for HIS!!!
January 7th, 2010 at 08:43 am
By Resi Nisasuci
Very good card...
With this "wallet-friendly" card, I can play GTA IV without having any problems... :)
December 18th, 2009 at 09:47 pm
By Chad Eveleigh
This card kicks ass! Even when the new 5000 series is out, this card still offers very good performance and value for money! HiS and ATI all the way! :)
August 31th, 2009 at 04:22 pm
By hero
August 13th, 2009 at 08:12 pm
By JO-die
Beautiful Card...i like it Alot!!!
August 11th, 2009 at 01:31 pm
By jamlec
July 16th, 2009 at 02:43 am
By Adi Kurniawan
Vga Bagus Harga Murah Meriah :-) tingkatkan Terus Kwalitas untuk HIS :-)
February 8th, 2009 at 09:41 pm
By Polat Alemdar
His Radeon IceQ 4 4850 Turbo to warm up very game 60 C faster
Post your comment
Comments will be reviewed by the editors before being published, mainly to ensure that spam and irrelevant material are not published . Please feel free to comment!
We strongly encourage you to use your real name. E-mail addresses are required in case we need to follow up with you directly. We won't publish your e-mail address unless you request.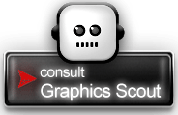 HIS has won over 1000 awards with ATI graphic solution from major media worldwide.

" 高階顥卡的效能表現亮麗,透過ATI的驅動程式超頻,還能進一步達提升GPU和記憶體時脈,IceQ 4散熱器也能有效控制溫度和兼顧噪音。" - PCDIY Editor Choice
"Even running at 100% fan speed, its (IceQ 4 Cooler) hardly audible......During the loud booms and thuds of gaming, the fan is virtually silent. The DDR3 on this graphics card is monstrously fast for a DDR3, topping out at 1160MHz, which is slightly faster than the stock DDR4 speed of 1126 on the reference 3870 " - HardwareZone Forum Review

Retour