HIS HD 4670 IceQ 512MB (128bit) DDR3 PCIe

Référence
H467QS512P
Code EAN
4895139001143
Refroidissement
IceQ
GPU
4670
Fréquence GPU
750 MHz
Fréquence mémoire
2000 MHz
Capacité mémoire
512 MB
Type de mémoire
DDR3
Interface mémoire
128 bit
Interface
PCI Express x16 (PCI Express 2.0)
Dimensions de la carte
12.6 X 20.3 X 4 cm
Dimensions du la boite
32.4 x 20.8 x 6.5 cm
Poids de la boite
0.95 kg
Availability
Available
May 10th, 2012 at 12:35 am
By Rafael
EXELENTE DESEMPENHO, ALEM DE SER 512MB DDR3 2.000MHZ E 128BITS É SUPER RECOMENDADA PARA JOGOS, E APLICATIVOS DO SISTEMA.RODE JOGOS NO MÉDIO/HIGH DA ATUALIDADE!
RECOMENDADÍSSIMA!!!
August 3th, 2009 at 09:58 am
By João Anderson
Uma Puta placa! Gostei muito do meu infestimento! Boa performance em todos os meu jogos!
July 7th, 2009 at 08:23 am
By gabriel
Plca com performance incrivel, com designer que so a His pode oferecer.
uma dissipação termica decente, perfomance plausivel!!!
ATI/HIS estão de parabens!
June 23th, 2009 at 09:43 pm
By Leandro Yata
June 16th, 2009 at 05:59 am
By RwkY
guys.. I have this graphik card for 2 weeks and a half... and all I can say is that is SUPER COOL !!!
June 9th, 2009 at 02:12 am
By SiCK
IT'S A PHENOMENAL GPU! THE KING OF PRICE/PERFORMANCE!!
May 29th, 2009 at 05:54 pm
By yen
yeah..i wanna buy this card..
May 4th, 2009 at 04:14 pm
By vahid
HIS 4670 is the angel of buty between all VGAs
May 1th, 2009 at 03:38 am
By Schabik
His 4670 is the best :) very cold :)
April 29th, 2009 at 02:46 pm
By erik
nice and more excellen if in mode crossfire, more performance but low power.
April 7th, 2009 at 02:10 am
By CSP
It's excellent, I can easily play FarCRY2, Crysis and COD5 at full graphic quality. It isn't noisy too.
March 11th, 2009 at 05:41 pm
By andr
I buy HIS ATI RADEON HD 4670 ICEQ and use for tri way cross firex wow!!! Marveolus performance,nice man!!!
February 17th, 2009 at 11:58 pm
By junior
exelente custo beneficio!
February 11th, 2009 at 02:37 pm
By Daniel
February 11th, 2009 at 02:36 pm
By Daniel
超棒的一張顯卡!
俗又大碗!
玩NFS PS超順的!
推~
February 5th, 2009 at 10:43 pm
By polik1
Good performance-I can play all new games like GRID, Mirror's Edge and Crysis Warhead without troubles.
January 30th, 2009 at 08:04 pm
By FURQAN
Post your comment
Comments will be reviewed by the editors before being published, mainly to ensure that spam and irrelevant material are not published . Please feel free to comment!
We strongly encourage you to use your real name. E-mail addresses are required in case we need to follow up with you directly. We won't publish your e-mail address unless you request.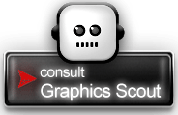 HIS has won over 1000 awards with ATI graphic solution from major media worldwide.

価格.comプロダクトアワード2008 ビデオカード部門賞 - 金賞
Kakaku.com Golden Product Award 2008
- Silent, Low Power Consumption and good performance. I'm satsify with this great cost-performance product.
- Cool! Truly well cooling and very silent. Better performance and more cooling than my 8600GT/8400GS.
- Truly Silent! I appreciate to buy it at "$130". HIS offers the greatest GPU cooler that I ever seen.
Vietnam Overclocker Zone Forums Review

Retour