HIS R7 250 iCooler Boost Clock 1GB GDDR5 PCI-E HDMI/SLDVI-D/VGA

Product Code
H250F1G
EAN Code
4895139008715
Cooler
iCooler
GPU
R7 250
Core Clock
Up to 1000 (Boost Clock Up to 1050) MHz
Memory Clock
Up to 4600 MHz
Memory Size
1024 MB
Memory Type
GDDR5
Memory Interface
128 bit
Interface
PCI Express 3.0 x 8
Card Dimension
15.8 x 11 x 4.1 cm
Box Dimension
24.3 x 17.1 x 6.2 cm
Availability
HIS R7 250 iCooler 1GB features Boost Clock is faster, iCooler is Quieter, user-friendly iTurbo.
iCooler is Quiet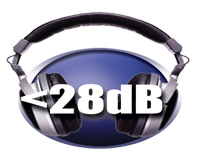 The card is equipped with iCooler, making it extremely quiet and noise level is less than 28dB. You feel the quietness when viewing photos, browsing webs, checking your email and playing movies in UVD mode.
Boost Clock is Faster

The card has the latest Boost Clock technology, providing extra performance for the most demanding games and applications!
High Quality Components
HIS uses only the finest materials and the most advanced techniques to build our cards, making them one of the most stable and durable product in the industry. The card is engineered with the highest standard of safety, preventing them any potential damages.
CrossFireX Ready!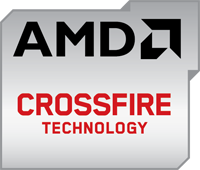 The card's is supports software crossfire, ready for CrossFire & strengthened performance without the need of a crossfire bridge!
New Technology, New Experiences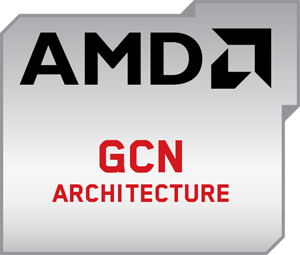 GCN
With AMD 2nd generation GCN technology, the card optimizes DirectX® 12 gaming performance automatically up to 2.5 times faster! It also offers up to 4.5x compute performance and up to 95% lower GPU Idle Power Consumption!
Apps Faster & Smoother!
The card enables a "quality graphics" experience on everyday applications, giving huge performance boosts on image processing, file compression, media converter apps, and a lot more!

• Adobe Photoshop CS6
• Corel Winzip 16.5
• Musemage
• Handbrake
• MotionDSP Vreveal
• GIMP
• Cyberlink Power Director
• ArcSoft Media Converter
PCI-e 3.0 Support
Armed with the latest PCI-e 3.0 bus design maximizes performance by delivering double bandwidth per lane of PCI-e 2.x. Paired the card with the latest platforms and get the ultimate performance!
See More, Enjoy More!
The card supports 30" LCD monitor and any large size TV up to 80" feature with 16:9 ratio in amazing 4096 by 2160 resolution. Up-scaling your computer into a multimedia center with the biggest display!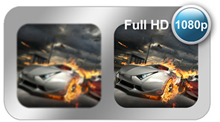 Enjoy HD Beauty
With Full HD 1080p support, the card delivers high quality 1920X1080 graphics, enabling seamless full-screen video playback. See HD, hear HD and feel HD - Enjoy the beautiful graphics now with the card!

Enjoy Copy Protected Movies
The card is HDCP complaint, enabling users to play copy-protected content, such as commercial DVD movies.

Enjoy True to Life Graphics
ULTRA HD videos have resolution four times that of current HD videos, meaning images too clear that may deceive your eyes! With the card, you are set for getting the movie theater experience to your home. You may be able to watch a video shooting the Eiffel tower and zoom it in to see your friend's face clearly from the top! Get your eyes impressed and enjoy mind-blowing graphics with extreme clarity, depth and texture!
More Graphics, Less Power
Low Power Consumption
You do not have to worry about having the proper power connection from you power supply. No external power is needed and power is supplied through the card slot. The card requires only 400W power supply. Just plug the card in and enjoy the superb graphics experiences!

Optimized Power & Performance
The new architecture of the card gets more usable processing power for your money, enabling better frame rates in the latest games at high resolutions. In addition, with AMD PowerPlay™ & AMD PowerTune technologies, you can optimize the balance between performance and power consumption of your system by adjusting the engine clock during runtime of the card. Manage the power and keep your wallet loaded!
HIS PRODUCTS ADVANTAGE
HIS delivers Faster, Cooler, Quieter plus the best quality product!
Professional customer service and technical support
What's in the box
HIS Graphics Card
Install CD with Multilingual User Guide
Quick Installation Guide
Model Name

HIS R7 250 iCooler Boost Clock 1GB GDDR5 PCI-E HDMI/SLDVI-D/VGA
Chipset
AMD Radeon R7 250

Memory Size

1024 MB

Memory Type
GDDR5
Core Clock

Up to 1000 MHz (Boost Clock Up to 1050 MHz)

Memory Clock

Up to 4.6 Gbps
Memory Interface

128 bit

Power Supply
Requirement
400 Watt (or greater) power supply recommended
500 Watt (or greater) for AMD CrossFire™ technology in dual mode
Max. Resolution
(per Display)

HDMI - 4096x2160
VGA - 2048x1536

Interface
PCI Express 3.0 x 8

Outputs
HDMI + SLDVI-D + VGA
System Requirements
PCI Express® based PC is required with one X8 lane graphics slot available on the motherboard
400 Watt (or greater) power supply recommended
500 Watt (or greater) for AMD CrossFire™ technology in dual mode
The operation of AMD CrossFire™ technology in dual mode requires a second AMD Radeon™ R7 250 graphics card and an AMD CrossFire™ Ready motherboard. Note that AMD CrossFire™ technology greater than dual mode is not supported with AMD Radeon™ R7 250 graphics products
Minimum 1GB of system memory
Installation software requires CD-ROM drive
DVD playback requires DVD drive
Blu-ray™ playback requires Blu-ray drive
Windows® 7, Windows 8 or Windows 8.1 operating system.

Post your comment
Comments will be reviewed by the editors before being published, mainly to ensure that spam and irrelevant material are not published . Please feel free to comment!
We strongly encourage you to use your real name. E-mail addresses are required in case we need to follow up with you directly. We won't publish your e-mail address unless you request.





HIS has won over 1700 awards with AMD graphic solutions from major media worldwide.
"Performance wise, R7 250 was clearly ahead of their competitors with lower power consumption and overall temperatures. This makes them a viable solution especially for HTPC and Media box builders. The HIS iCooler is a good addition to these cards which runs great and doesn't produce loud noise at all. The Radeon R7 250 is a good graphic card for its cost."
WCCFtech - Scored 6.8 out of 10

Pros
+ Effective and quite cooling system "HIS iCooler"
+ Fast memory GDDR5
+ Very good overclocking potential
+ Good utility "iTurbo"
EasyCom - "Excellent Cooling Award"
"The Radeon R7 250 surprised me – I wasn't expecting great performance for what is marketed towards the lower end of the performance segment as the R7 250 can be had for around the 60 pounds mark, which represents a fantastic deal for those who're looking to play modern titles on something more than an integrated GPU. With graphics cards packing more punch than ever, even those on a very limited budget can play most modern titles at a decent frame rate and quality settings at 1080P.
The card is quiet, requires little power and is a great performer for the price bracket, and for those on a strict budget it makes a great purchase.".
Redgamingtech

Pros
-Small
-Economical
-Adequate for surfing , watching videos or for office systems
-Allows small gaming sessions
-Convincing noise level at 28db
-Remarkable overclocking result

Xpert-OC-Team - Hardware Award in Silver, Preistip and Eco Award

"Small, economical , adequate for surfing , watching videos or for office systems it also allows small gaming sessions .
The concept of ICoolers is well thought out and the noise level of 28db has convinced us. Heat build-up in the Tower did not materialize , made ​​sure the 80mm axial fan."

Xpert-OC-Team - Hardware Award in Silver, Preistip and ECO award

"The HIS R7 250 iCooler card is a low-end offering for people on a budget, supports the latest technologies and can deliver decent 3D performances at resolutions up to 1680x1050 (22'' monitors) while keeping details between low and medium. If needed, the card supports pairing with another identical product for increasing the performances, without using a hardware Crossfire bridge.

When started overclocking, we were impressed of the additional free performance gain and in the same time we have succeeded to surpass the scores of a regular HD 7750 card (which gets about 3200 in the same testing conditions). This card is best to be used in low-powered media centers in order to boost the 3D performances without the need of additional PCI-Express power connectors. It features a dual-slot cooling system which is very silent even when the card is stressed to maximum levels. While searching on the web we have seen that the 1GB variant of this card can be had for about 70 Euros, which is quite decent considering the overclocking headroom."

Madshrimps.be - Recommended Value Product

"The HIS version of the card sticks with what is important, keeping the small PCB and attaching a quiet cooler to it. Performance is also good, in fact surprisingly so. When we began testing the R7 250 iCooler it seemed like 1920x1080 with any sort of detail would be a stretch but as we went on it was clear that this little card was a very capable gamer. Not only did we get to game on medium/high detail a lot there was also a noticeable increase in performance over the similarly priced GT 640. It's perfect card for anyone looking to game on a budget."

Hardwareheaven - Value Award
Pros
-Entry-level for gamers and officer area
-Good price
-High performance
-Low power consumption
-Extra power connector is not required
-Extremely power-saving idle mode
-Completely cover beginner needs
-Well equipped with support for dual monitors

Allround-PC
Pros
-Affordable for entry gamers
-Quiet and efficient cooling
-New power saving feature: Zero Core Technology
-3D features ideal for all multimedia tasks

Teccentral

Back