HIS 7950 IceQ Turbo 3GB GDDR5 PCI-E DVI/HDMI/2xMini DP

产品编号
H795QT3G2M
EAN 编码
4895139007190
散热器
IceQ
GPU
7950
芯片时脉
900 MHz
记忆体 时脉
5000 MHz
记忆体
3072 MB
记忆体类别
GDDR5
记忆体介面
384 bit
介面
PCI Express 3.0 x16
显卡大小
15.5 x 5.8 x 29.5 cm
包装盒大小
22 x 11.3 x 39 cm
Availability
冰酷 - 更冷、更静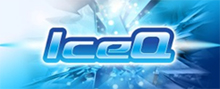 交火优势
冰酷确保在交火时,即使显卡的风道被挡,也能够有效散热。

透过流放热空气,冰酷将显卡核心的热力带到机箱外,以防热空气在机箱内积聚,影响稳定性。机箱内部愈挤拥,影响便愈明显。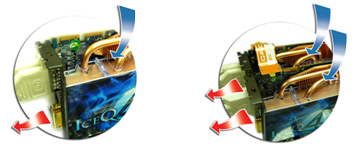 上图展示了冰酷在交火所造成的密闭空间时,比其他散热器的优胜之处。冰酷从风扇的两侧抽取冷空气,令热空气排出机箱外,令交火的显卡互不影响,甚至能提高多张卡的散热效能



黑洞涡轮
冰酷独特的黑洞涡轮吞噬散热,能在风扇两侧抽取大量冷空气进行散热。此散热方案完美解决交火时直吹散热相互阻挡进风口,使主卡风道被挡而不能有效散熱。

更冷
冰酷散热方案的温度比公版散热器低12度,体现HIS比对手更冷的超凡散热理念。

特大的单涡轮5.7cm风扇能抽取大量冷气,直接冷却核心。冷却核心的同时,侧吹的散热方向把热空气排出机箱。



风扇拥有50,000小时特强寿命,加倍耐用。

2根6mm及2根 8mm的超宽热管从核心区域带走热空气。

配合115 x 94 mm铜散热器,提供特大的140 x 125mm散热范围,效果显着。

显卡的风扇可自行监控,方便自行调较温度风速。



更静
冰酷是市面上其中一款最安靜的散熱器。独特先进的设计,比公版散热器安静8分贝。散热器提供超级安静的环境,在浏览网页丶照片丶QQ、查看电邮或观看电影噪音少於28分贝。
iTurbo
高素质元件

HIS只采用最优质的材料和最先进的技术,謞HIS显卡在市场上是其中最稳定和耐用的产品。

双Bios
拥有双Bios,确保显卡顺利运行。若预设Bios出现状况,用家可随寺切换至第二Bios。
超频元件
HIS显卡采用先进的多相动态相位控制PWM IC,配合数字电源设计,2盎司铜层等,充份运用显卡性能,令显卡可有更大的承载和超频能力,让超频用家发挥到极致!

支持交火
显卡备有两个交火接口,准备用家进行最多四相交火,让性能倍升。
安全设计
HIS显卡做功出色,达到最高安全标准。HIS显卡配备先进的SSC固态电感丶全固态电容,可提升稳定度和延长显卡的寿命。加上其他高素质元件,应付狂热游戏玩家的需求绰绰有馀!

更安全丶更耐用!
特制的金属骨架,大大强化PCB,使用家可以用HIS显卡日以继夜的疯狂游戏!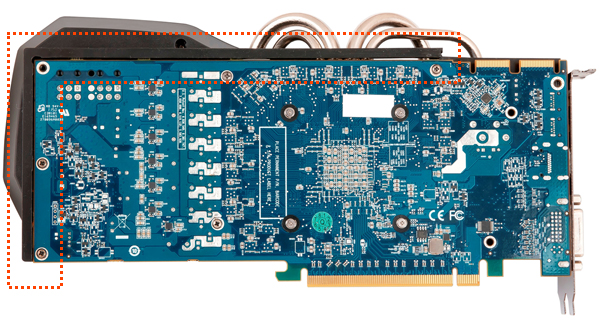 新设计,新感受
支持PCI-e 3.0
支持最新PCI Express 3.0 x16总线接口,提供比上一代PCI Express 2.x多一倍的带宽,只要配合相关系统,便可全面倍升显卡性能,感受极致的性能!
更低功耗,更高性能
显卡全新的设计及体系结构使显卡能更有效地运算,全方位的提高帧率,同时替用家节省电费。此外,先进的AMD PowerPlay™ 及 AMD PowerTune 电源管理技术,能将显卡的功耗控制在用家想达到的功耗范围内,确保帧率的同时减少耗电,达到节能丶节电,省钱的效果。
看得更多,赢得更多!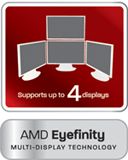 显卡可让计算器成为狂热游戏玩家的最佳武器,令玩家以更完美的图像效果,体验最新的三维立体游戏!

连接多台显示器,获得更多画面! AMD宽域技术"2.0"可同时支持4台独立显示器的输出,比上一代拥有更多的视频叠加模式丶更具弹性的边框补偿等等,可实现广阔的桌面工作空间和最身临其境的视觉环境,使您获得极致全景计算体验。这不公平的优势,助您在残酷的游戏世界内,轻松战胜对手。

玩得更爽,赢得更多!

玩得更爽
全面支持微软DirectX® 11.1,使显卡无论在应付现在或未来的DirectX游戏,都游刃有馀。另外显卡配备的AMD HD3D技术,支持三维立体显示器/眼镜,带玩家进入最新的三维立体游戏。显卡还提供比上一代显卡快一倍的显卡曲面细分技术,更快的DirectCompute技术,充分实现三维立体游戏美轮美奂的图像效果!

认可支持AMD HD3D的显示器:
• 三星 SA700
• 三星 SA750
•

三星 TA950
• 三星 SA950
• 三星 TA 750
• LG D2342P
• LG D237IPS

更佳音效
支持输出高比特率7.1声道环绕声,无需其他线缆,提供超凡的真实感!
画质更高, 享受更好
显卡的最高分辨率为4096 x 2160可支持30" LCD屏幕及80"特大电视屏幕,令您的计算器摇身一变成为超级多媒体中心。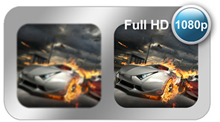 享受高清之美
显卡支持双流高清(1080p)视频播放,呈现1920×1080像素的高清影像,观看丶细听丶感受高清带给您完美无暇的画质!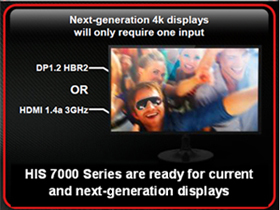 享受受版权保护电影
支持HDCP,用家可播放高带宽数码内容保护的影音,包括DVD电影。

支持四倍高清
四倍高清在市场上尚未普及,但显卡却准备就绪。显卡全面支持3GHz HDMI 1.4a 及DisplayPort 1.2 HBR2,让用家随时可应付四倍高清的需要。

画面更多,工作更佳
有没有想让一台显示器专门负责电邮,同时间另一台在浏览网页? 显卡备有两个Mini-Display接口,让你轻易扩大画面,连接两台包括苹果27"LED Cinema Displays在内的显示器。另外,显卡的双连接 DVI接口让你连接30"的DVI显示器,最高支持2560X1600的分辨率。用家更可以使用显卡的HDMI 1.4a接口连接80"大电视,享受分辨率4096X3112的特大画面。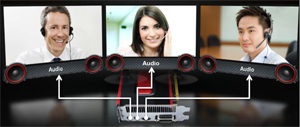 声道更多,视像会议更佳
现今大多数的显卡核心只支持单声道。这张显卡却拥有数字多点音频,支持同时输出多个声道,提供用家高性价比的选择,进行多屏,多声道视像会议。

显卡提高用家的工作效率,是需要多屏工作或多屏视像会议的用家之理想选择,将用家的计算器成为多屏工作伙伴!





Model Name
HIS 7950 IceQ Turbo 3GB GDDR5 PCI-E DVI/HDMI/2xMini DP
Chipset
Radeon HD 7950 PCIe Series
ASIC
RadeonTM HD 7950 GPU
Manu. Process (Micron)
28nm
Memory Size (MB)
3072
Memory Type
GDDR5
Engine CLK (MHz)
900MHz
Memory CLK (Gbps)
5Gbps
Memory Interface (bit)
384bit
Power Supply Requirement

500 Watt or greater power

Max. Resolution
4096x2160 per display (DisplayPort 1.2)
2560x1600 per display (Dual-link DVI)
2048x1536 per display (VGA)
Bus Interface
PCI Express 3.0 x16
Mini Display Port
Yes
HDMI
Yes
DVI
Dual-link DVI-I
VGA
No
HD 7950 System Requirement
PCI Express® based PC is required with one X16 lane graphics slot with 2 slots space available on the motherboard
500W (or greater) power supply with two 75W 6-pin PCI Express power connectors recommended
Certified power supplies are recommended. Refer to http://support.amd.com/us/certified/power-supplies/Pages/listing.aspx for a list of Certified products
Minimum 1GB of system memory
Installation software requires CD-ROM drive
DVD playback requires DVD drive
Blu-ray™ playback requires Blu-ray drive
The operation of AMD CrossFire™ technology in dual mode requires a second AMD Radeon™ HD 7950 graphics card and an AMD CrossFire™ Ready motherboard.
April 21th, 2013 at 10:42 am
By Timeheart
I've bought this Card for my own custom desktop, and it's worked amazing so far. I'm currently looking for a second of the same to match up and boost my System! Unfortunately, it seems Everyone's out of stock, and I'll need to wait for more. I hope you guys have more going out to your distributors soon! I'm watching!
July 30th, 2012 at 01:47 am
By Waqar Ali KiLLiNGMASTER
I called this card legend, because this is heart of hi tech, this card have new features never before like First 28nm GPU processing, AMD HD3D technology, open GL 4.2, 1792x stream processors, 384 bit memory data transfer bandwidth, less power consumption and less heat, more tera floating, Quad HD 4k will open the new gates for resolution will increase the graphics quality and detail, sound quality also improved, thanks to his coolant design running the card cooler up to 12c and less noise, all new heavy games are running smoother faster with ultra high graphics without any problem.
July 28th, 2012 at 08:17 am
By Waqar Ali KiLLiNGMASTER
hi guys this card is lot of benefits like 28nm gpu processing less heat less power consumption long life, 4kHD and pci 3.0 ultra speed bandwidth connectivity.
Thanks to his for introducing iTurbo oc software
May 13th, 2012 at 05:50 pm
By Constantin Maniut
I just received my HIS 7950 IceQ Turbo from Mindfactory yesterday and give it a go last night. The card is a blast, it just roacks everything in Eyefinity, much better than my ex-5870s in CFX.
The card runs pretty cool, temps in full load not higher than 63°C (Case Silverstone Raven 02). By christmass I'll definetly buy a second HIS 7950 IceQ Turbo to go crossfire.
This cards worth every penny, thanks HIS and keep it going.
Post your comment
HIS欢迎用户随时发表意见,但为了防止出现垃圾讯息及不相关之内容,HIS编辑会先审查用户的评论!
我们强烈建议用户使用真实姓名,亦请提供电邮地址,以便日后HIS需要与用户跟进情况。用户的资料会予以保密。

回上页